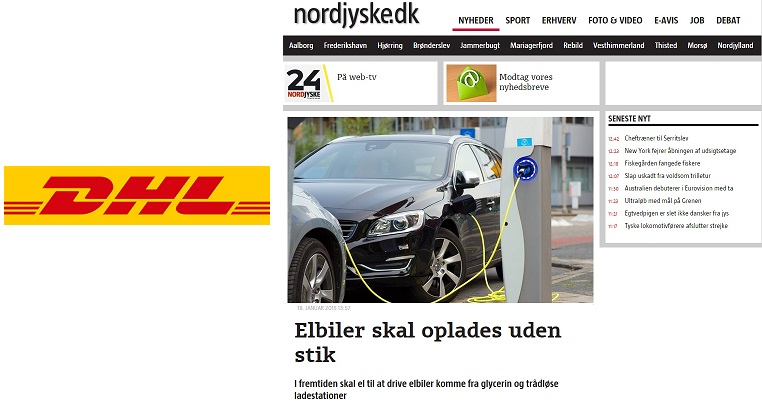 Frontpage helps DHL with PR strategy and communication that spreads the message about the Formel E technology and a design competition through press contact.
DHL is the world's largest logistics company. In 2014 DHL co-founded the Formula E, the electric version of Formel 1, to bring us to the future of sustainable transport technologies. In November 2014 DHL announced a competition for designers and engineers with interest in creating intelligent urban transport solutions, which in spite of the specialized subject-matter received publicity.
As a part of the press strategy Frontpage sent out press releases and spoke with relevant stakeholders and media to identify the best angles. Frontpage placed the invitation for the design competition in relevant magazines and digital forums and raised the technological story to the regional newspapers.
Hear more about our collaboration with DHL – contact CEO Kirsten Dinesen on +45 22 17 03 39 or kirsten.dinesen@frontpage.dk.