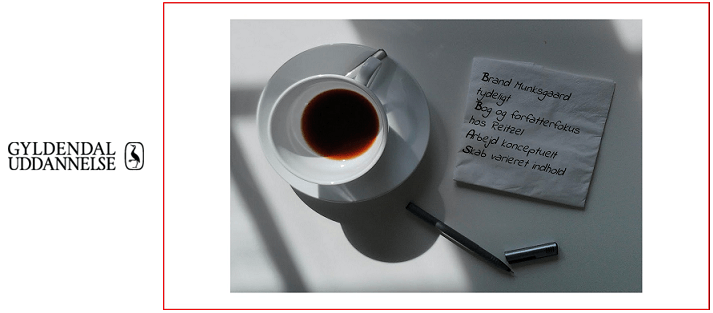 Like other publishers, Gyldendal is going through extensive structural changes as a consequence of the digitization. They asked Frontpage to help develop a social media strategy for their publishing houses, Hans Reitzel and Forlaget Munksgaard.
Gyldendal Uddannelse develops educational material for elementary school, high school and higher education. Gyldendal Uddannelse houses several brands and publishers. In 2013 the publishing houses Hans Reitzel and Munksgaard were placed under Gyldendal Uddannelse.
Frontpage conducted a comprehensive marketing analysis to determine which of the current activities worked well. This provided the foundation for Frontpage's strategic planning of communication and the development of a social media strategy. Frontpage developed a digital strategy that included newsletter, social media, graphic editing etc.
Hear more about our collaboration with Gyldendal Uddannelse – contact CEO Kirsten Dinesen on +45 22 17 03 39 or kirsten.dinesen@frontpage.dk.