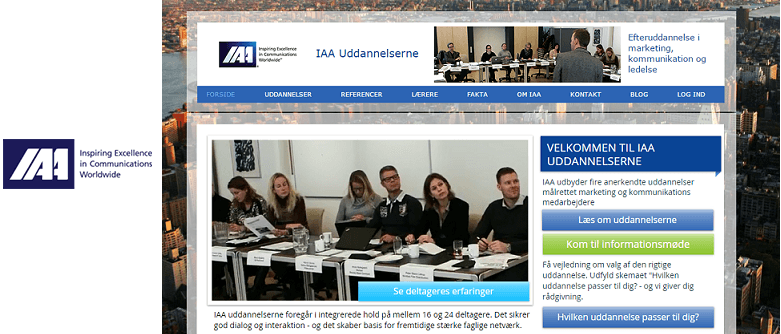 Education and academic communication is an essential part of Frontpage's DNA. Several of Frontpage's consultants teach at the International Advertising Association, IAA education. The only professional higher education in marketing and communication in Denmark. Courses included Integrated Marketing, Public Relations and Digital Diploma. Topics covered include digital PR, marketing management, digital strategy, content marketing and public affairs.
International Advertising Association, IAA is the association for everyone who works with communication, marketing and leadership. The education, networks and events of the association are characterized by high professional standards, international outlook and developing networks.
For a number of years Kirsten Dinesen has been teaching at the only specialized further education in marketing and communication professionals in Denmark – the IAA Diploma education. She teaches in marketing and product PR in the Market Communication program among others. Based on her book "Forbrugeren i Førersædet" she teaches at Digital Diploma and her experience and insight in strategic communication is also used in the Marketing Management program.
Hear more about our collaboration with IAA – please contact CEO Kirsten Dinesen on +45 22 17 03 39 or kirsten.dinesen@frontpage.dk.