Since the establishment of Bilfinger's Danish office, Frontpage has executed a number of strategic public relations and direct marketing campaigns for the company (earlier HSG Zander) in Denmark. We worked on the company's website for the change from HSG Zander to Bilfinger HSG.
Bilfinger HSG works with facility management of Danish companies and is a part of the international Bilfinger Group.
The company was first introduced in the Danish market as HSG Zander. Frontpage introduced the company through press releases and by arranging an event, which led to publicity . Frontpage developed a direct mail brochure and a smaller brochure as a part of a marketing strategy.
They were used with great success in connection with appointment booking. When the company changed its name, Frontpage made a new website specifically for external communication.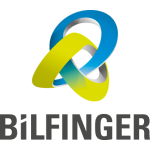 More information
If you wish to know more, please contact: