With a thoroughly prepared communications strategy your company will have an explicit plan about everything communication related - how do you address your customers, what is the target for being in the media and how should the company position itself in relation to the competition - just to mention a few relevant questions worth posing when talking about valuable communication for your company.
The overall communications strategy must contribute to getting the message out there. This could be anything from how your products should be presented to what information the customers find about them - to how press coverage and competent media appearances increase the company's credibility and interest in your products. And it is always about making use of the attention for concrete business opportunities, e.g. new leads, sales and higher brand awareness.
Everybody wishes to make their company appear in a positive light. But with a good communications strategy it is not just about telling the world how good your company is and what incredible products you sell and how your offerings create value for the customers. But a good communications strategy you define a number of targets and - even more importantly - how you reach those targets.
Business sense is a core competency at Frontpage. We are experts in forming an overview of your business, customers and products and turn them into communication, which supports your concrete targets.
The communications strategy is developed in close collaboration with your organization where we will find your core story, your justification in the market and your overall purpose. Then we'll give you a specific recommendation on how to achieve the specific targets with the correct communications strategy.
More information
If you wish to know more, please contact: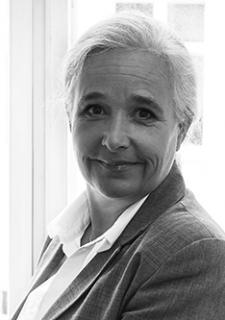 Kirsten Dinesen
CEO
Kirsten Dinesen holds a Master's degree in Language and Communication from the University of Copenhagen and has worked as a journalist at the Danish Broadcasting Corporation. Previously, she has held positions as CEO of Euro RSCG and Lowe/DraftFBC, working with integrated communication.
As a thought-leader within the PR industry, Kirsten has developed effective methods for executing integrated campaigns and has published the critically acclaimed textbook about integrated PR and social media strategy Forbrugeren i Førersædet (Consumers in the Driver's Seat).