Social media campaigns must be viewed in context with the company's other activities - this could include making landing pages specifically for that purpose. Furthermore, they must be founded in the company's strategic communication,A well considered combination of organic content, sponsored content and e.g. Google ads can be very powerful. 
A high degree of visibility on social media and dialogue with users or customers can heighten brand awareness considerably.
Many companies find it difficult to navigate between the various social media and tools. At Frontpage we are experienced in communication via social media platforms - with both B2B and B2C perspectives - and we know what platform a company should focus on to reach its targets. To succeed on social media, two basic elements are key: Relevant and valuable content for the receiver - content marketing - should be communicated via the proper platform(s) to reach the target group.
More information
If you wish to know more, please contact: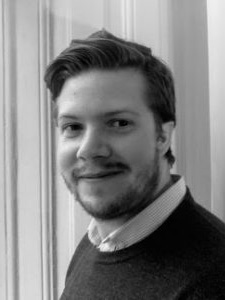 Simon
From-Poulsen
Consultant
Simon has a Master's degree in International Business Communication from Copenhagen Business School and possesses an in-depth knowledge of how to synchronize communications with the business objectives of the client. Simon has extensive experience with lead-generation, content marketing etc. and focuses on business development and content marketing.