Email marketing is about nurturing your relationship with your customers and creating content that creates interest among your customers and potential customers in your company and your brand. This way email marketing contributes to get more customers, increase sales and boost your brand.
Contrary to other kinds of marketing, you are in full control when you use email marketing - you control content, form, recipients and delivery. That's why email marketing is in the category Owned mediaas shown in the figure below.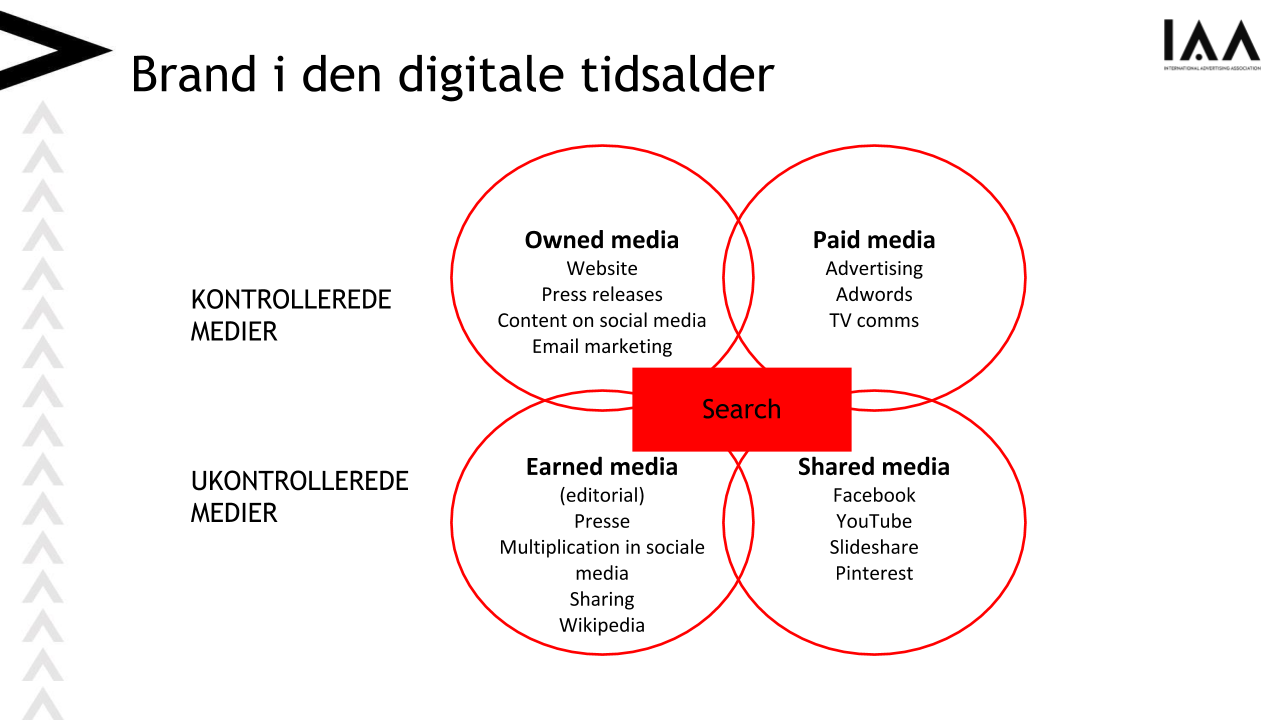 The big advantage of email marketing is that your recipients generally wish to receive your emails - if the preliminary work has been done well enough. Email marketing consists of a number of different elements: subject line, name of sender, visual design, wording and call-to-action-buttons just to name a few.
The collective sum of the work with all these elements is what's essentially good email marketing - opening rates, click rates and cancelled subscriptions are the classic ways to measure whether you email marketing is doing well or not so well. There are many ways to analyze results and make changes with the help of tests.
The most important, however, is the content. What you're sending to your recipients must be interesting to them - why else would they open your mail and read it? In this connection it is therefore important to know who your recipients are and what it is about your company that interests them.
If you have many recipients it will be relevant to segment them. In this way you ensure that your recipients always receive content relevant to them. That's why it's necessary to know what you're offering your recipients and not least make sure that they know what they can expect to get from your company. Good email marketing is not about your company, but about your recipients.
So, how do you acquire a lot of recipients who will happily read your emails, accept your offers and become customers in your company? A smart way is to offer them something that might interest them in return for their email address. This could be a whitepaper, an ebook, a course or webinar or a study. There are ample possibilities, but if they have actual value for your customers and potential customers, then it makes sense to not just give it away for free - in fact, your recipients might be interested in receiving more of the same and voila - a valuable relation between your new recipient and your company has blossomed, which you can now maintain via emails.
So, must you write to every single recipient when working with email marketing? No, there are a number of automation of which the best cannot only send emails to the segments you've created, but also perform a number of other pre-programmed actions, dependent on how your recipients respond to what you've sent them.
Email marketing is in continuous development. Therefore we, at Frontpage, keep ourselves abreast of whatever works here and now when it comes to email marketing not least by obtaining the latest knowledge from the company Worldata.
More information
If you wish to know more, please contact: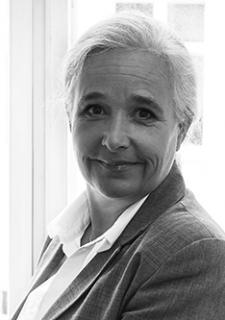 Kirsten Dinesen
CEO
Kirsten Dinesen holds a Master's degree in Language and Communication from the University of Copenhagen and has worked as a journalist at the Danish Broadcasting Corporation. Previously, she has held positions as CEO of Euro RSCG and Lowe/DraftFBC, working with integrated communication.
As a thought-leader within the PR industry, Kirsten has developed effective methods for executing integrated campaigns and has published the critically acclaimed textbook about integrated PR and social media strategy Forbrugeren i Førersædet (Consumers in the Driver's Seat).