Content marketing is content-based marketing shaped to hit and engage your company's target audience. By presenting your customers and your audience for relevant and valuable content from your company you get the chance to engage them through their own interest in the company and their wish to receive messages from you.
With content marketing it is not only possible to adjust the content to the target audience, but also to adjust it to the required result whether it is to strengthen sales, interaction, brand awareness, loyalty, etc.
Creating an authentic interest in your company's story among your target audience is what content marketing excels in.
Social media campaigns, videos, storytelling and infographics are a few of the relevant types of content that a company can use to reach their target audience.
In content marketing there is no such thing as one-size-fits-all. In our work with content marketing we take your company's messages, strategic targets and target audiences as starting points for formulating valuable content and choose relevant channels of communication.
We specialize in integrated campaigns with a stringent and data driven approach while knowing how to hit the intonation of the target group so that the messages have a high degree of authenticity. We have done a number of content marketing campaigns, give us a call to hear details.
More information
If you wish to know more, please contact: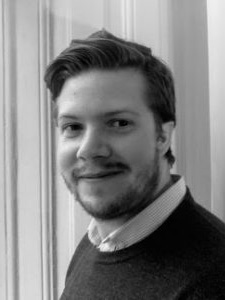 Simon
From-Poulsen
Consultant
Simon has a Master's degree in International Business Communication from Copenhagen Business School and possesses an in-depth knowledge of how to synchronize communications with the business objectives of the client. Simon has extensive experience with lead-generation, content marketing etc. and focuses on business development and content marketing.