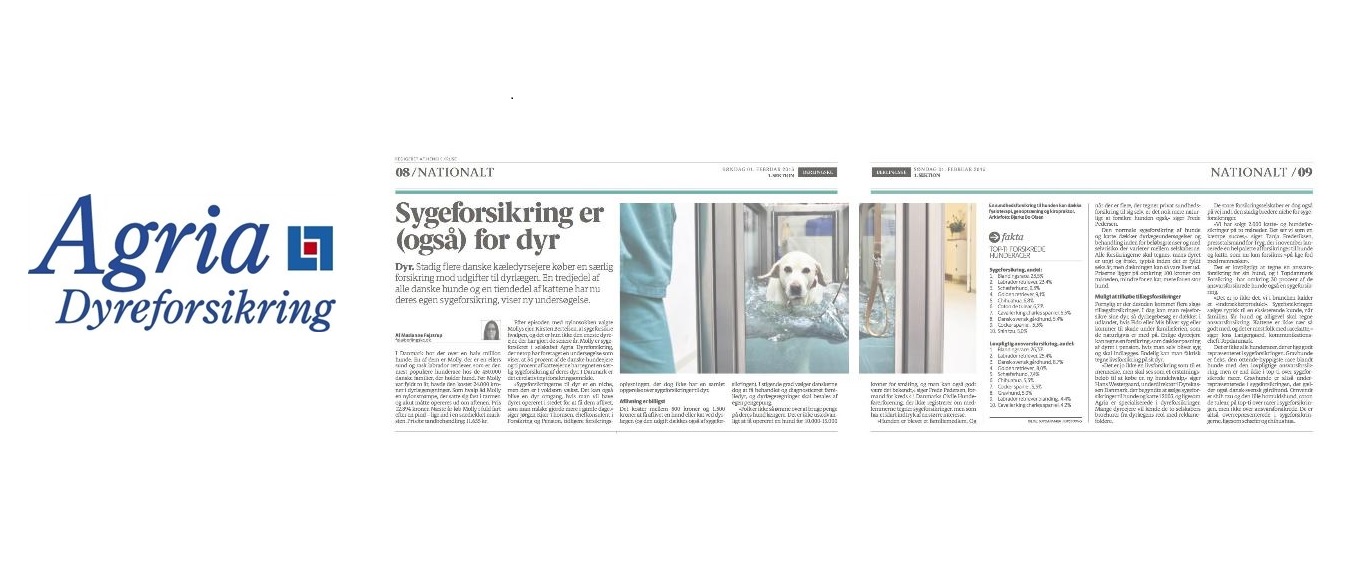 Frontpage handles communication and strategic consultancy for Agria Dyreforsikring as their PR agency in Denmark. Frontpage uses integrated communication through press releases, strategic planning of communication activities and content marketing with a synergy between TV commercials, online video, direct marketing campaigns and effective landing pages.
Agria Dyreforsikring is a PR retainer client and Frontpage has developed a communication strategy that is used in the daily work.
Agria Dyreforsikring is among the largest insurance companies for animals and pets in the Nordics and has specialized in insurances for animals through more than 120 years. Most of the employees are pet owners themselves and with animal owner organizations and veterinarians Agria Dyreforsikring takes part in the development of animal husbandry, animal sports and animal health. Agria Dyreforsikring in Denmark offers insurances for dogs, cats and other small animals.
Frontpage developed a content marketing campaign focused on press coverage of puppies' first dangerous years, a landing page strategy and a direct marketing program for veterinarians and breeders. The latter was nominated for the Direct Marketing Award. Through a retainer contract FrontPage ensures that Agria is present in the media on a regularly basis. This is due to our press strategy, effective press releases and close press contact.
Read our case about The Danish Pet Hero here.
Hear more about our collaboration with Agria Dyreforsikring – contact CEO Kirsten Dinesen on +45 22 17 03 39 or kirsten.dinesen@frontpage.dk.