Today, Public affairs is a far more integrated part of public relations than it used to be, from contact to politicians to the establishment of an ongoing dialogue with stakeholders.
Political processes among stakeholders and politicians gain ever bigger influence on companies' terms and their ability to act in the market. Accordingly, singular NGO's or stakeholders can influence public opinion of a company very quickly and with great strength, either through traditional media or social media.
Frontpage public affairs and stakeholder contact facilitates e.g.
Mapping and analysis of key stakeholders and the development of their viewpoints
Analysis of political risk and what consequences it could have for the company
Risk analysis in relation to social media
Establish dialogue with NGO's, experts or other stakeholders
Ongoing follow-up on either overall or industry specific subjects and ongoing contact to key stakeholders
Political tendencies - how will they influence a company's strategy in the short and long term
Investigations, e.g. of industry specific subjects, CSR-policies, etc.
More information
If you wish to know more, please contact: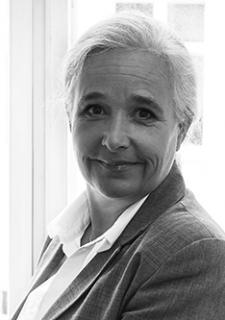 Kirsten Dinesen
CEO
Kirsten Dinesen holds a Master's degree in Language and Communication from the University of Copenhagen and has worked as a journalist at the Danish Broadcasting Corporation. Previously, she has held positions as CEO of Euro RSCG and Lowe/DraftFBC, working with integrated communication.
As a thought-leader within the PR industry, Kirsten has developed effective methods for executing integrated campaigns and has published the critically acclaimed textbook about integrated PR and social media strategy Forbrugeren i Førersædet (Consumers in the Driver's Seat).