Ericsson Denmark and Frontpage together developed the idea of a Danish IoT Reportin the winter of 2014. The final report, which investigates Danish businesses' attitude and readiness towards IoT and how they should approach and benefit from it, came out in November 2015 and was met with substantial interest by media and organizations.
The Report, which was the first of its kind in Denmark, was covered in more than 40 articles in both national and regional media across both print and online platforms, as well as on national TV news and social media.
The report was done by Monitor Deloitte for Ericsson Denmark in cooperation with DI Digital (Danish ICT and Electronics Federation) and as this was the first of its kind in Denmark, it helped to position Ericsson as thought leader in the IoT and disruption agenda in Denmark.
In November 2016, Frontpage received the Danish PR-award 'the PR Tiger', in the main category 'strategy', for the second year in a row.
Reasons for its media success:
This report was the first of its kind in Denmark and came at a time, when the IoT agenda and digitalisation of industry and society were getting increasing media coverage.
Top level, well-known Danish companies participated in the report and were willing to be interviewed in the survey. Some also act as a case in the media coverage of the report, taking interviews with journalists. We made sure to have both public and private companies as cases to appeal to all media.
Shaping every media pitch to fit the specific media.
All key journalists were offered interviews with Ericsson Denmark, DI Digital and our 2 cases from the report.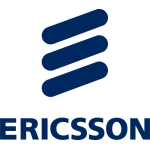 More information
If you wish to know more, please contact: