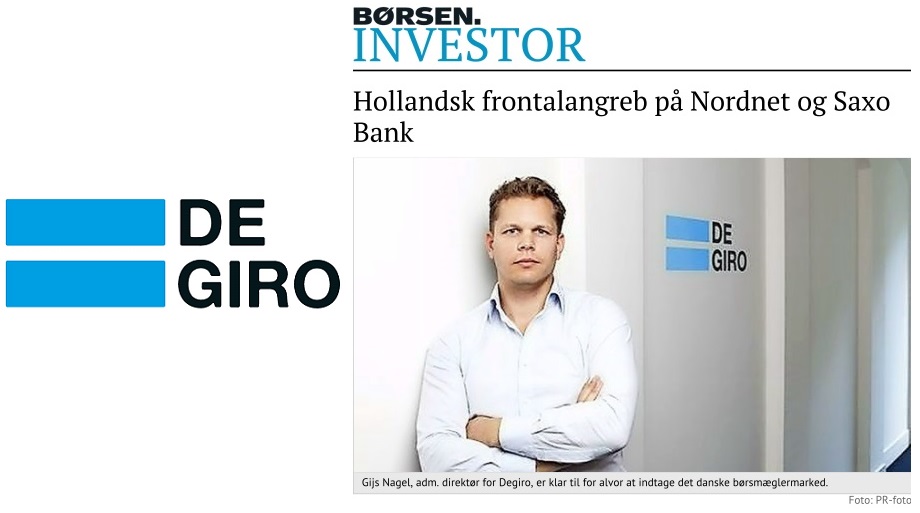 The online stock broker from Holland, Degiro, chose Frontpage as PR agency in Denmark when they launched their platform in the beginning of 2015 and created renewed price competition in the market which Danish private investors benefitted from.
Degiro was founded in 2008 and is an online stock broker for both professional and private investors with the market's lowest fees. In April 2014 Degiro started an ambitious European growth plan, and today Degiro is active in more than 10 European countries.
The first task for Frontpage was to ensure a broad media coverage of the country's new stockbroker to make the message reach the many private investors. Frontpage were in charge of press strategy, publishing press releases and had contact with multiple media. This resulted in a coverage of 55 articles in the days leading up to and after the launch of Degiro in Denmark and included all of Denmark's national newspapers such as this article in Børsen and Jyllands-Posten as well as this feature in TV2 Finans. Subsequently Frontpage has been responsible for Degiro's ongoing PR performance and publishing press releases e.g. in connection with investor relations communication.
Hear more about our collaboration with Degiro – contact consultant Thomas Endelt Andersen on +45 50 70 53 34 or thomas.endelt@frontpage.dk.