Award winning case: Listing of microcap company
In November 2015, the Danish Public Relations Association awarded Frontpage the 'PR Tiger' in the category 'best strategy' for helping the microcap IVISYS list on the Nasdaq First North stock exchange in Stockholm. This is a step-by-step description of how Frontpage handled this particular case:
Step 1: Helping industry media to understand the potential of the solutions provided by the company. This was done in order to ensure that broader business media would find the company relevant at a later stage.
Step 2: Ensuring coverage of the company in a widely read business daily, before breaking the news about the plans for the company to go public on an exchange.
Step 3: Breaking the listing plans in a leading business newspaper. Great effort was put into framing the story as a part of a broader theme, the lack of access to growth capital, discussed widely in the Danish business community.
Step 4: Keeping a high level of coverage during the issuance period. Since, the success of the listing was highly dependent on retail investors subscribing to the issuance of new shares prior to the listing, Frontpage made sure that journalists were aware of the ongoing process and how they could cover it.
Step 5: The first day of trading: If a share price plunges on the first day of trading, a listing is deemed unsuccessful. In order to avoid this situation, Frontpage ensured coverage of the company supporting investors' attention for the new investment opportunity available on the stock market.
During the process, social media content was posted and boosted to relevant investor target groups. The content was both articles and videos from the business media and content produced by Frontpage.
Read about the case in this article in Markedsføring (in Danish).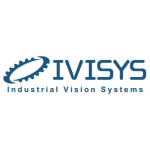 More information
If you wish to know more, please contact: